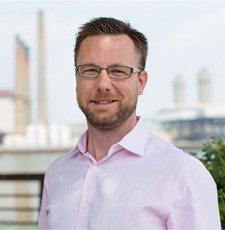 Franchise E-Commerce has evolved
Boston, Massachusetts, May 4, 2017 (Newswire.com) - ​​​​Coredna Services Inc., a leading cloud e-commerce company serving mid-market brands with omni-channel shopping experiences and marketing website technologies, has today announced a strategic US partnership with Karmory LLC, a full-service marketing and advertising agency.
Traditionally, the franchise industry has been strongest with brick and mortar locations. Karmory works with new and mature brands to enable them to create online franchise e-commerce stores. These brands can create profitable online franchise businesses and products by leverage the technology from Coredna.
Brands are seeing the value in offering more convenient methods of purchasing their products, be it locally with in-store pickup, or with faster local delivery options. Overall, this strategy creates an important revenue stream for both the franchisor and franchisees.
This partnership with Karmory highlights the value proposition that franchise e-commerce companies are looking for in a technology platform for building an online commerce presence. Karmory expects their franchise clients to launch upwards of 50 online stores by the end of 2017.
As consumers continue to flock more and more to online transactions, traditional franchise systems face a crossroads with how to effectively allocate online sales to local franchisees. Furthermore, marketing the franchise on a local level requires local audience intelligence for effective media placement and creative impact.
"Franchises provide small business owners with the proven playbook to operate a successful business from the start. Using Coredna, we are able to build complex, but scalable franchise e-commerce models to help franchise brands continue to grow dynamically while meeting demand from customers to purchase online. Our expertise is centered around understanding the needs and goals of both the franchisee and franchisor, which allows us to best serve them and their customers online." said Eric Vaden, Managing Partner of Karmory.
Sam Saltis, CEO & Founder of Coredna, said "An agency like Karmory really understands how franchise selling works. Our platform allows franchisors and franchisees to seamlessly attribute channel sales and to reconcile them accurately.  Companies continue to see the value in technology when looking to capitalize on the growth of online commerce, and franchise e-commerce is one underutilized and available to companies of all shapes and sizes".
About Coredna
Coredna software is an all-in-one digital experience platform that enables enterprises to better manage web content, as well as their overall e-commerce presence with unprecedented ease of use at a set monthly price. A full description of its features and capabilities is listed here. Coredna has been operating in Australia for over 15 years providing global support to clients that include Nintendo, Staples, Louis Vuitton, Langham Hotels. Today, more than 500 businesses rely on Coredna to manage their online business.
More about Coredna at www.coredna.com.
About Karmory​
Karmory is a full-service marketing and advertising agency, created by veterans of the agency and corporate marketing worlds. They specialize in the franchise industry and provide service offerings, such as brand strategy and creative campaign ideation, at the franchisor level to direct local marketing campaigns at the franchisee level.
More about Karmory at www.karmory.com/franchise/.
Source: Coredna Services Inc.
Share: