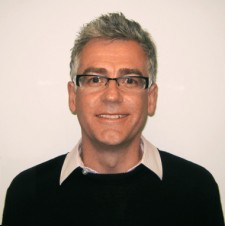 Boston, Massachusetts, July 17, 2017 (Newswire.com) - Coredna, a Software as a Service (SaaS) company that powers multi-brand marketing and e-commerce sites, is projected to double its North America customer base in 2017. To continue its focus on serving its partners and an expanding customer base, Coredna is excited to announce several key hires to support its rapid growth.  
Coredna has appointed Jason Hess to the position of General Manager of Australasian operations. Jason is charged with developing and managing the organizational structure, processes, and culture to drive excellence across the business. He has successfully managed high growth organizations and is committed to Coredna being a global business with a world class product. Jason's career in the IT sector spans more than 20 years and he brings extensive business management, project management, consulting and technical expertise to the Coredna team.
Dmitry Kruglov has joined Coredna as the Solutions Architect, where his extensive experience and interest in SaaS systems architecture and development of custom software solutions will be essential to the future planning and development of the Coredna platform. Dmitry has 15 years of experience in web-development with exposure to large-scale projects in FinTech industry. One of Dmitry's key achievements is the implementation of SuperStream gateway for Superannuation industry in Australia with the use of ebMS3/AS4 and XBRL technologies.
About Coredna
With offices in Boston, Massachusetts and Melbourne, Australia, Coredna has a global  team that is responsible for running e-commerce and marketing websites for some of the most iconic brands and franchises. Coredna works with a number of leading global brands including Tivoli Audio, CNE Direct, Staples, and Nintendo. 
Coredna will be attending Outdoor Retailer in Salt Lake City, Utah at the end of the month to demonstrate their latest enterprise integrations into SAP and Oracle ERPs. More info www.coredna.com
Source: Coredna Services inc.
Share: